2015 Profits will Benefit: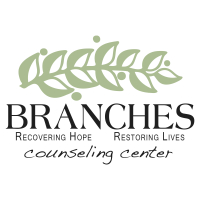 DOORS of HOPE helps female 
 ex-offenders build a stable, healthy, productive life after incarceration.  Most offenders lose not only freedom, but also jobs, housing, income, relationships, and self-worth as well.  Most ex-offenders are completely alone in their struggle to build a new life.  Volunteers with Doors of Hope walk life WITH them for one full year after release, during a very vunerable time. 
BRANCHES is a support center providing counseling and emotional support for those who find themselves broken by Addiction, PTSD, Depression, Anxiety, Shame  and more.  Counselors work with couples, individuals, children, and teens in  Middle Tennesse and beyond.
Read More
Read More
The Sogno Project's founder, Kelly Lee Culbreth, has become a huge advocate of counseling.  
"Whether it's Homelessness, Addiction, PTSD, Depression, Anxiety, Emotional Trauma, or any other issue facing members of our community – Counseling is KEY in becoming whole again and overcoming these obstacles.  Unfortunately, the people that need counseling the most can't afford it.  So, all the money raised from this concert will go into a Scholarship Fund at Branches to be used by the woman from Doors of Hope."